Illustration and lettering for surface design and art licensing.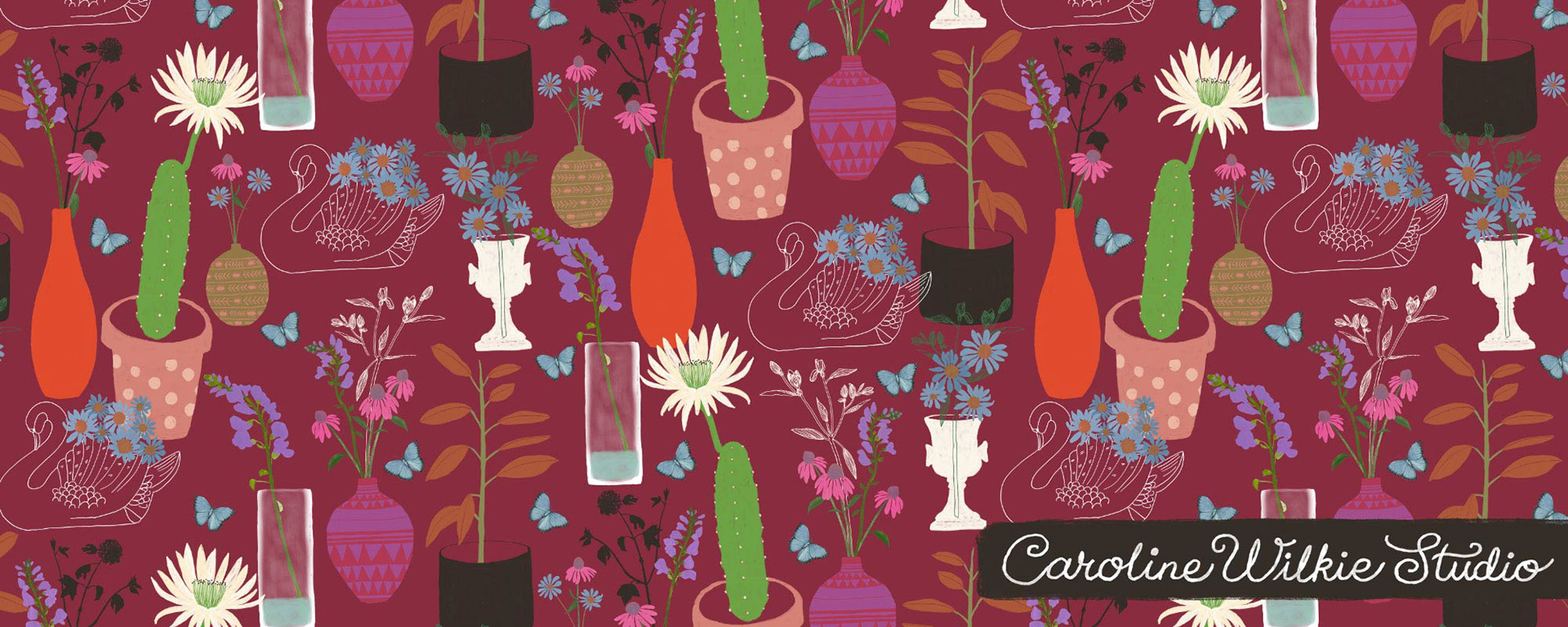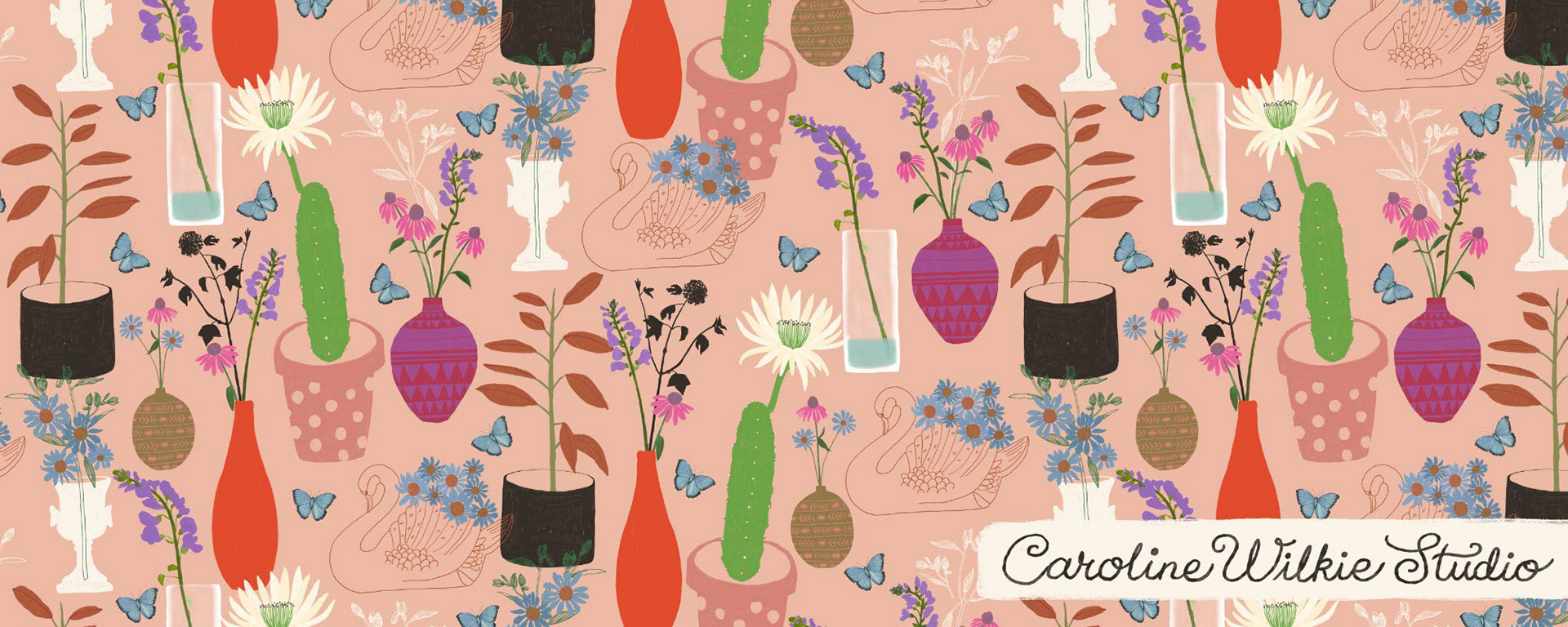 New Zealand Plants
A collection inspired by New Zealand plants.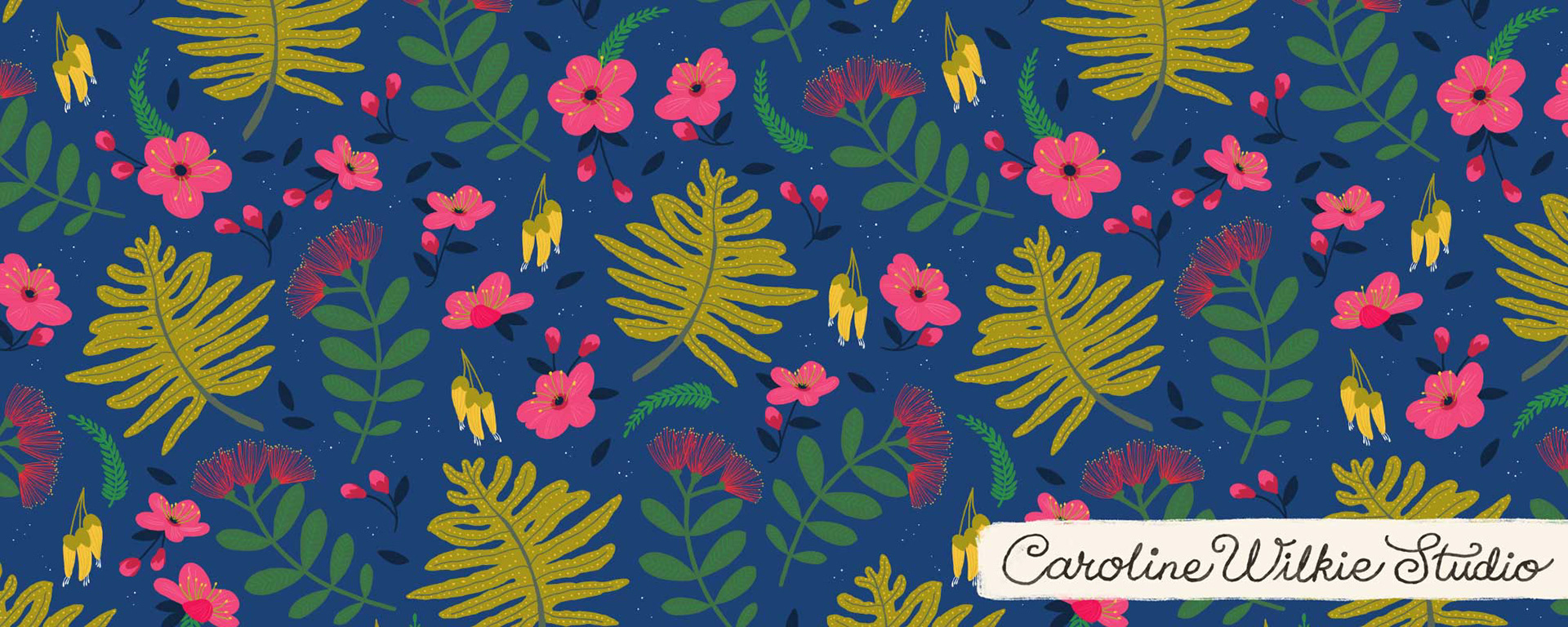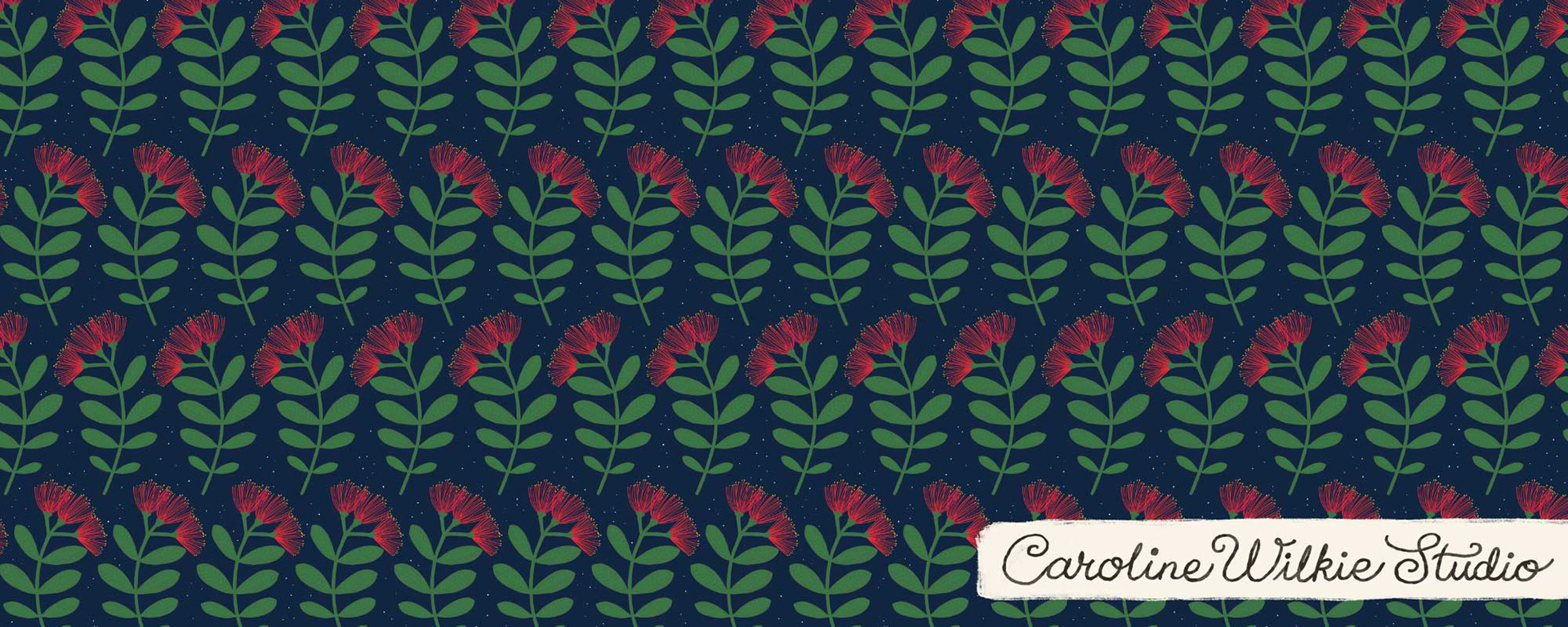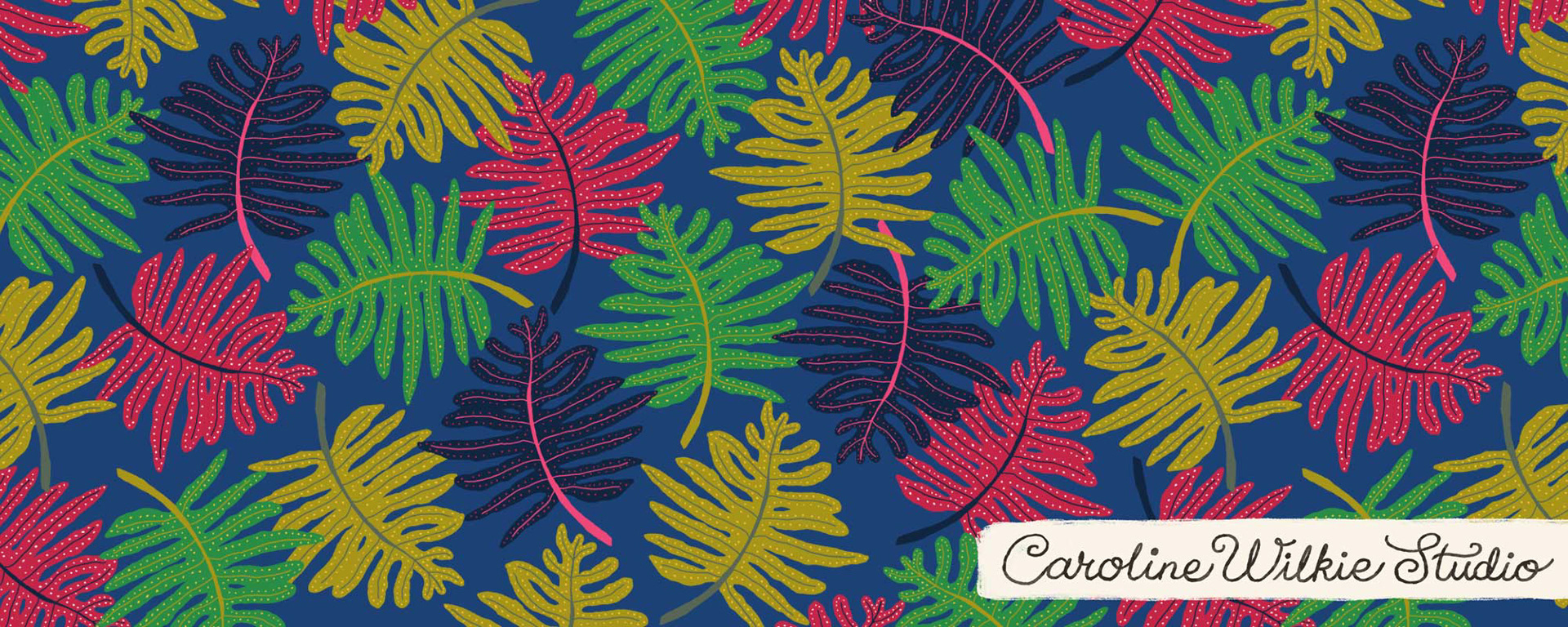 Les petites fleurs
Ditsy style floral and lettering collection.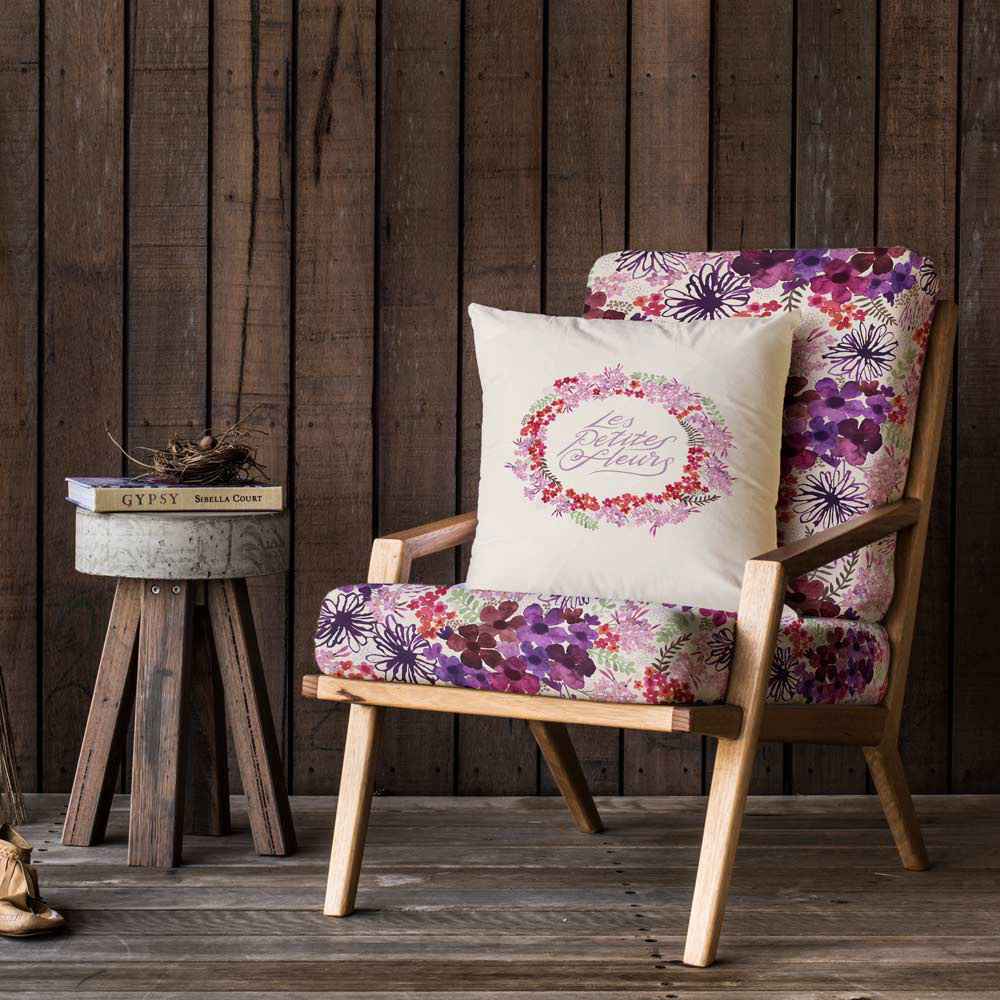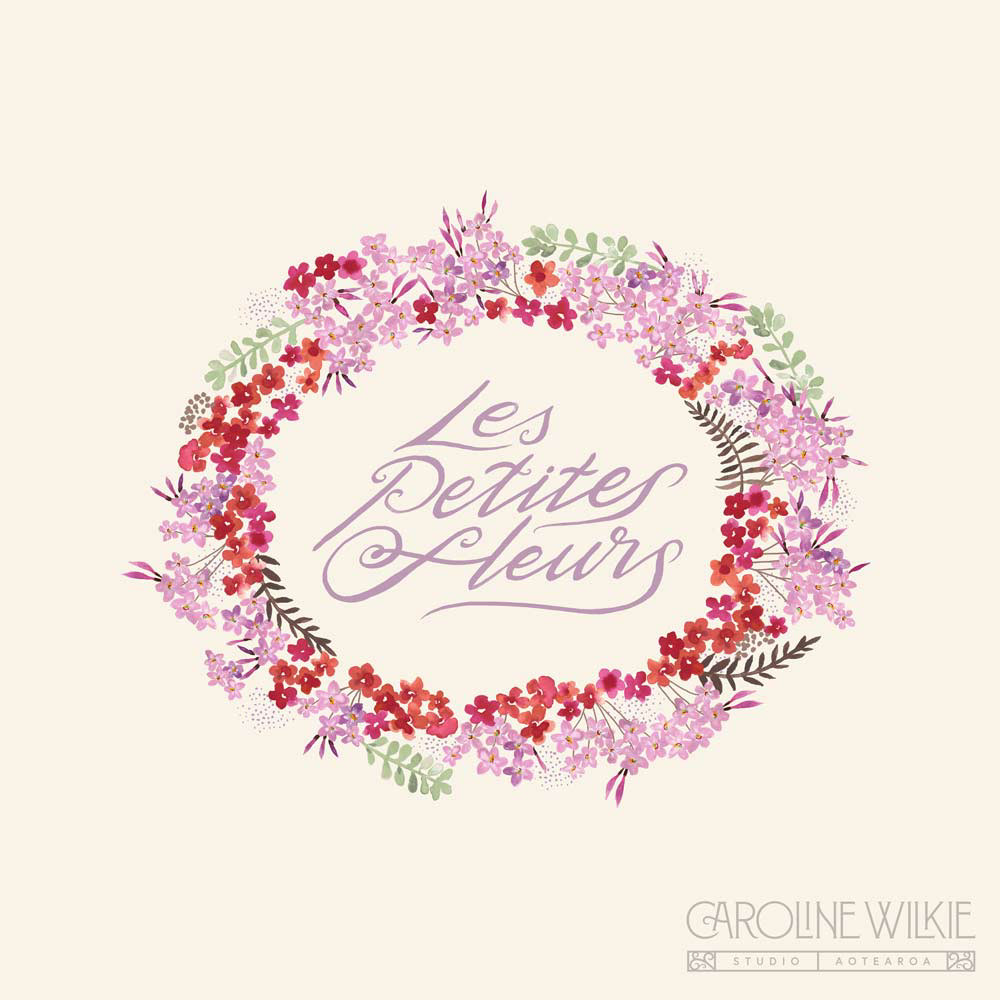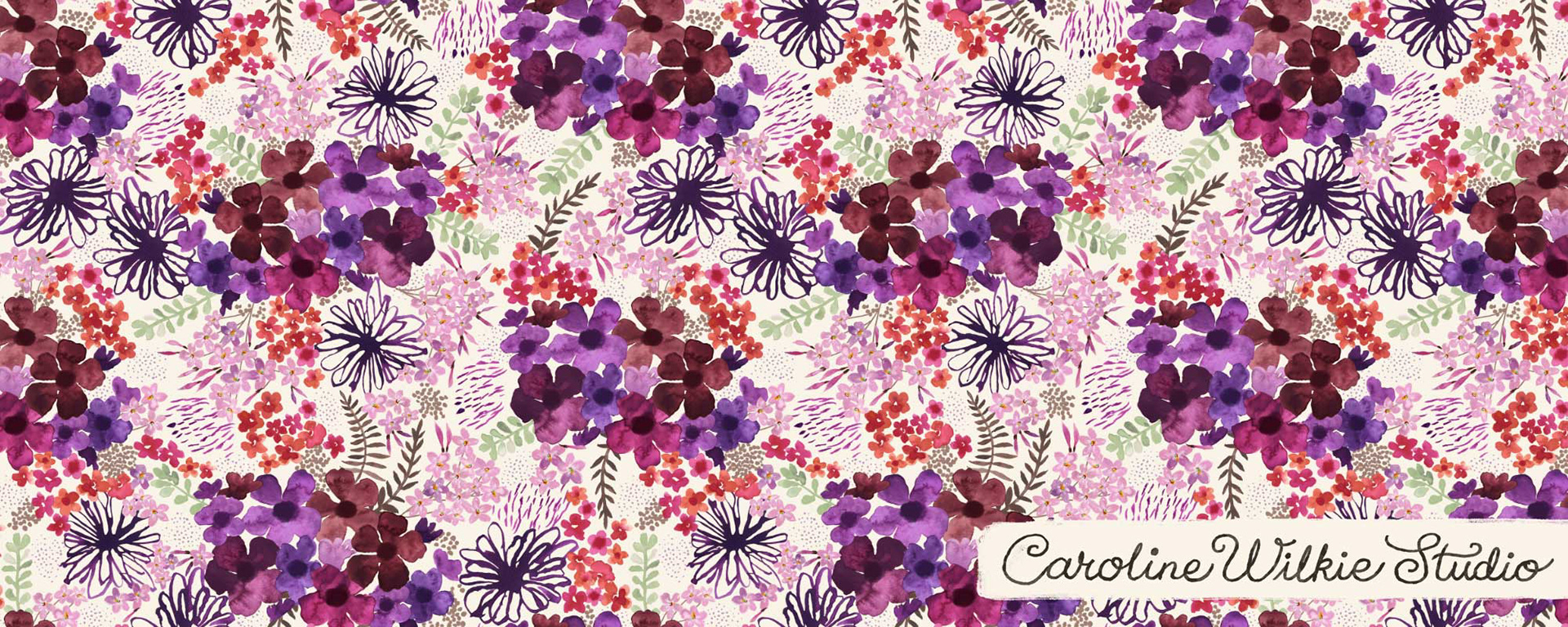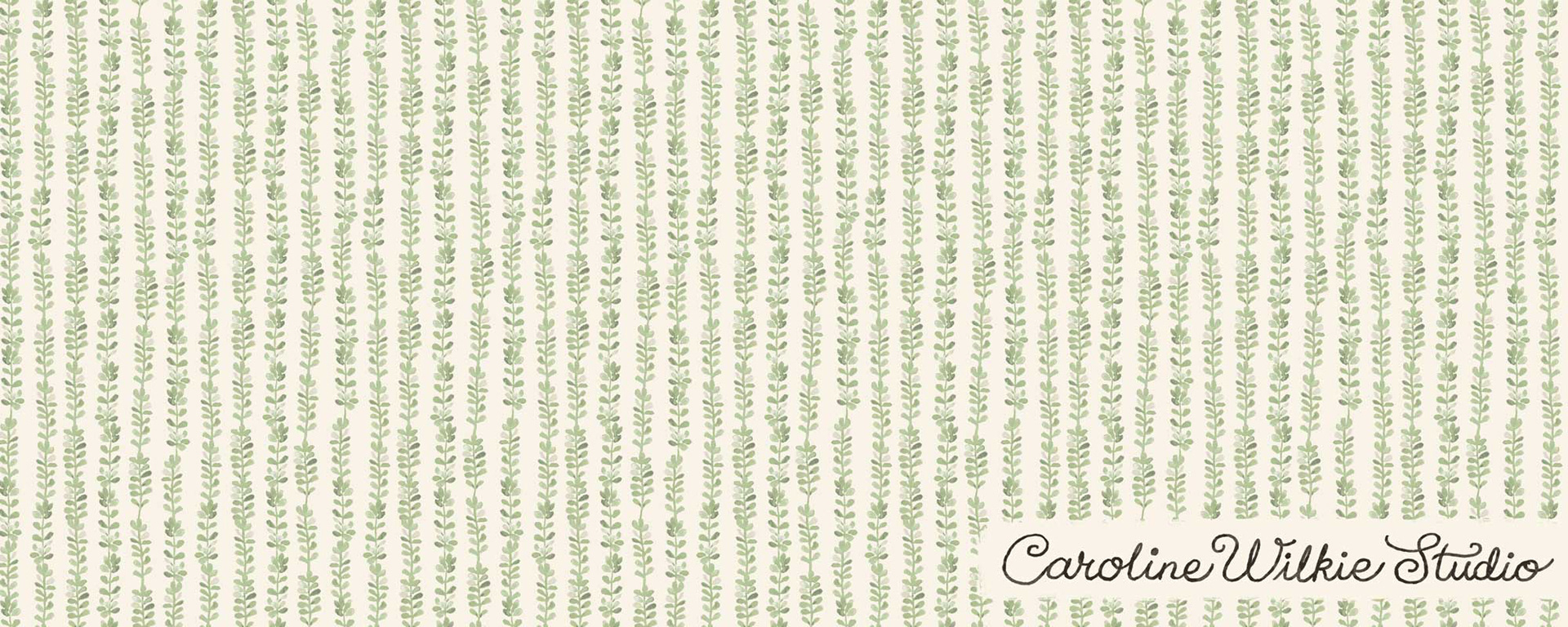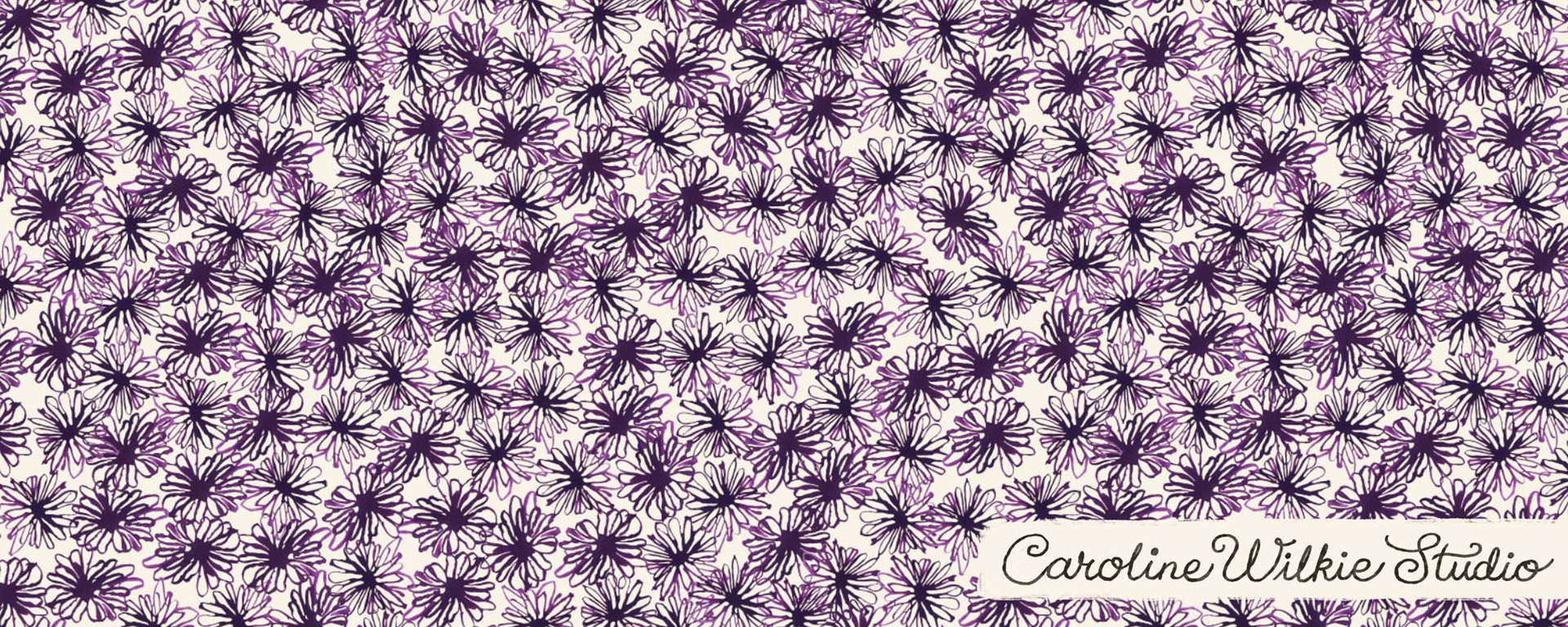 Folk
Bunad Girls. Inspired by my Norwegian heritage with ladies wearing a traditional folk dress called a Bunad.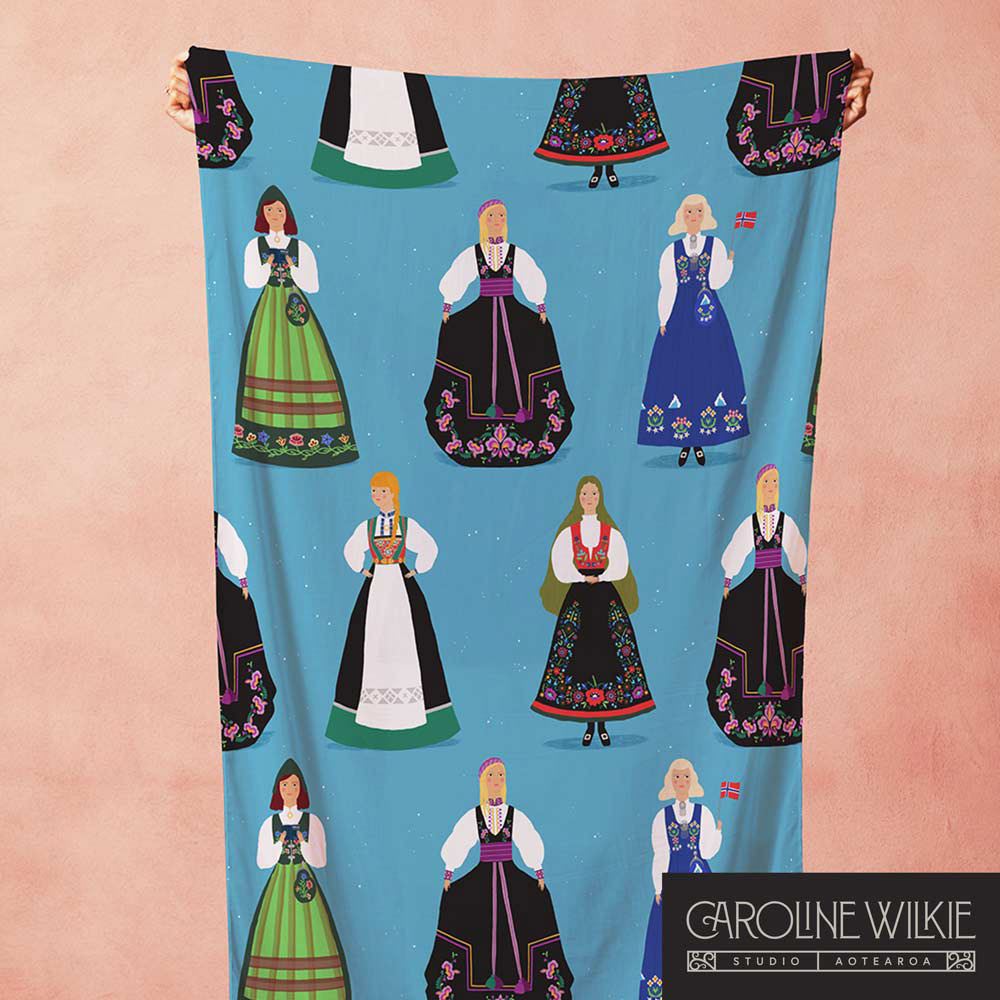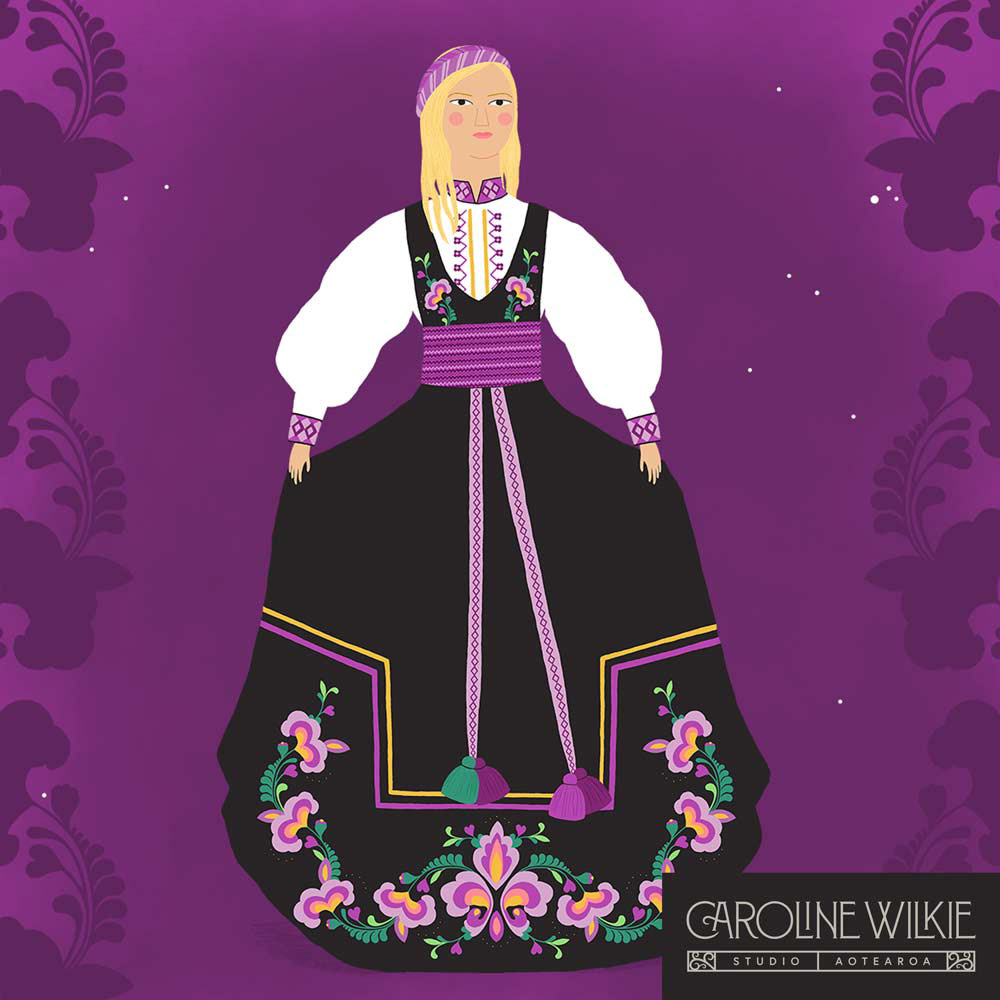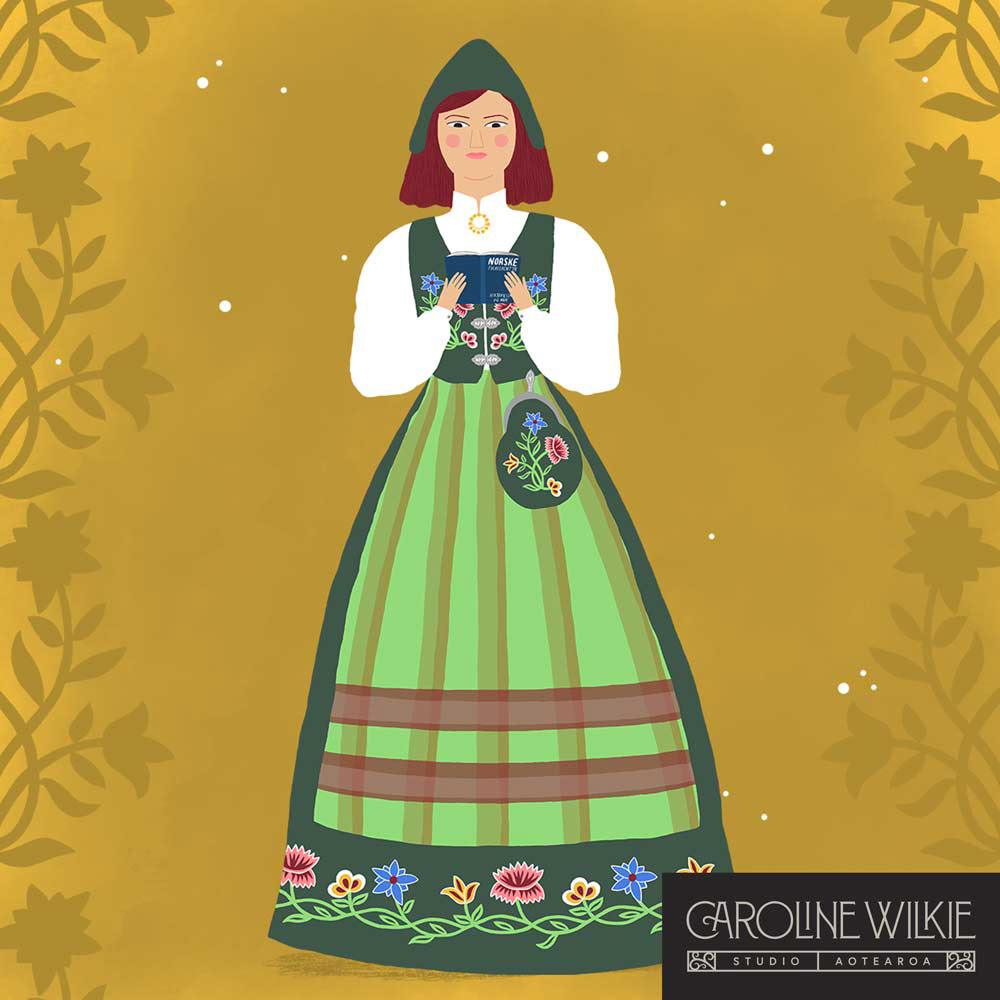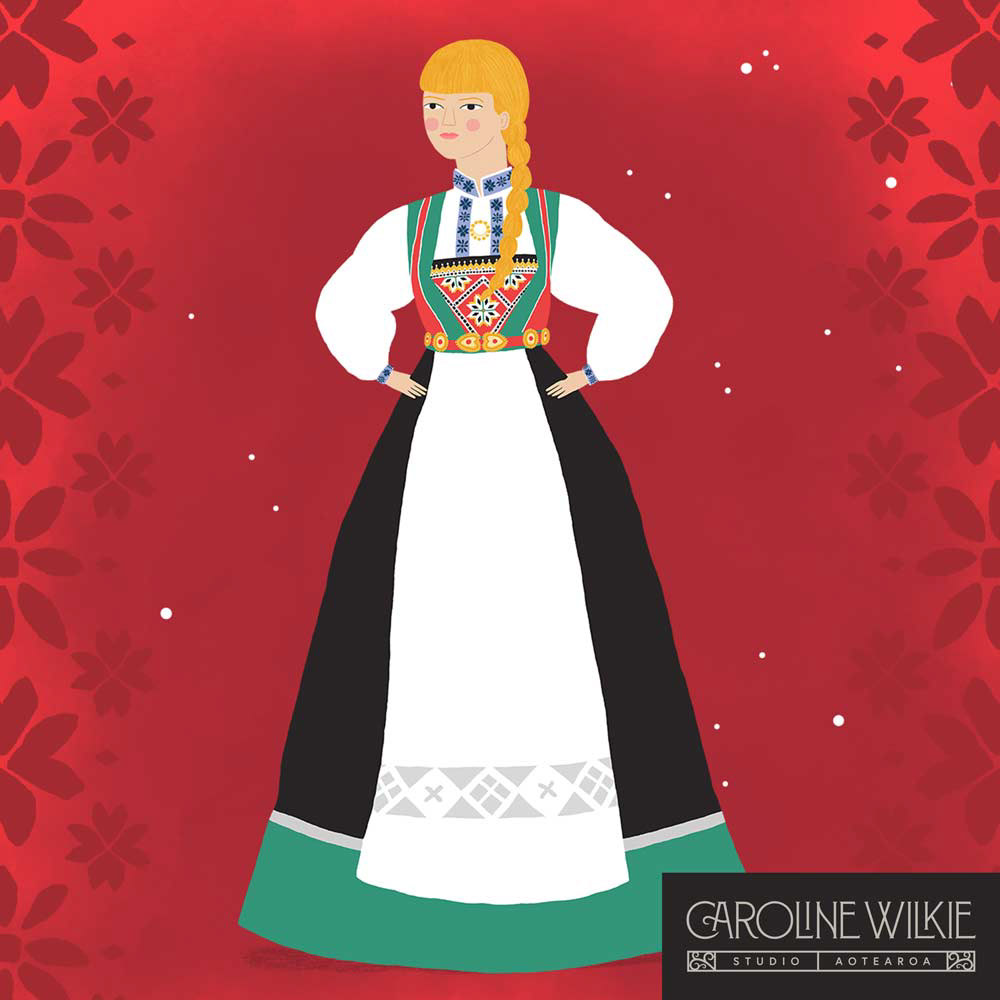 Flower Power
There's nothing better than big, bold retro florals.